Homesasalı Corparate Web Site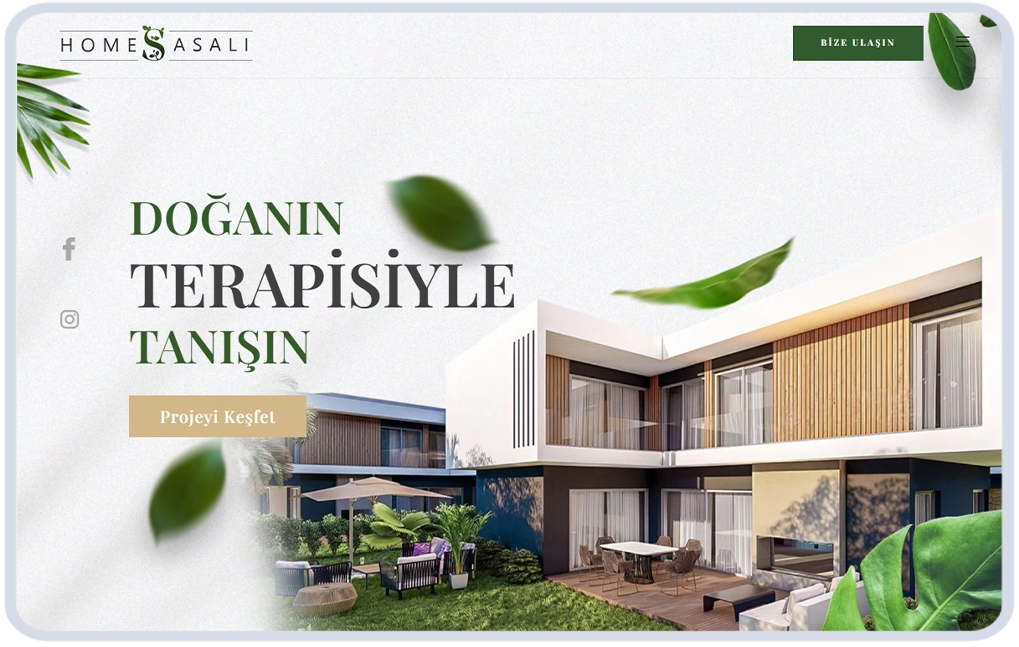 Client: HomeSasalı
Industry: Real Estate
Design: UI – UX
Development: Front End & Back End
CMS: WordPress Development
Deliverables: 3 months
Additional: SEO & Maintenance & Social Media Management
HomeSasalı is a new real estate project established under the assurance of Norm-Kar İnşaat, a company with extensive experience in construction. With its focus on the Aegean Region and a track record that includes various residential, commercial, and industrial projects, HomeSasalı aims to provide high-quality homes and buildings to its customers. However, the company is facing a critical issue with its online presence, necessitating a web design and development project.
HomeSasalı's web design and development project will result in a modern, user-friendly, and professional website. The enhanced online presence will effectively showcase the company's portfolio, attract potential customers, generate leads, and reinforce HomeSasalı's reputation as a trusted real estate developer in the Aegean Region.
HomeSasalı's web design and development project will result in an elevated online presence, improved user experience, comprehensive project showcase, effective lead generation, enhanced search engine visibility, increased credibility, streamlined content management, and valuable performance tracking capabilities. These outcomes will position HomeSasalı as a reputable and trusted construction company in the Aegean Region, driving business growth and expanding its customer base.
Make a Difference with Us
It's time to contact our project managers to find out about our services that will carry your business forward.