Flamm Bodrum Corparate Web Site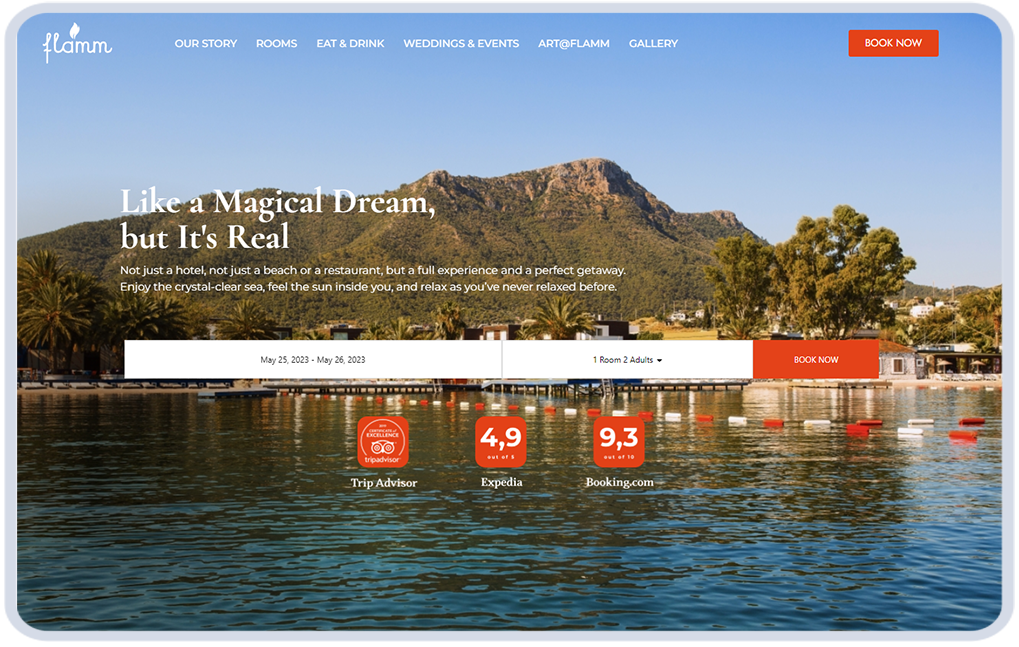 Client: Flamm Bodrum
Industry: Hospitality
Design: UI – UX
Development: Front End & Back End
CMS: WordPress Development
Deliverables: 2 months
Additional: SEO & Maintenance
The existing website of Flamm Bodrum fails to meet the evolving needs of its target audience and does not effectively represent the hotel's unique offerings. The following issues have been identified: Outdated Design and User Interface, Limited Mobile Responsiveness, Ineffective Online Booking System, and Inadequate Search Engine Visibility.
A comprehensive web design and development project will be undertaken to address the challenges faced by Flamm Bodrum and improve its online presence. The following solutions will be implemented: Brand-focused Design, User-friendly Interface, Mobile Responsiveness, Streamlined Booking SystemSearch Engine Optimization (SEO), Engaging Content, and Content Management System (CMS)
By implementing these solutions, the Flamm Bodrum web design and development project will revamp the website, improve user experience, increase online visibility, and ultimately drive more bookings and revenue for the hotel in the highly competitive hospitality sector.
Make a Difference with Us
It's time to contact our project managers to find out about our services that will carry your business forward.