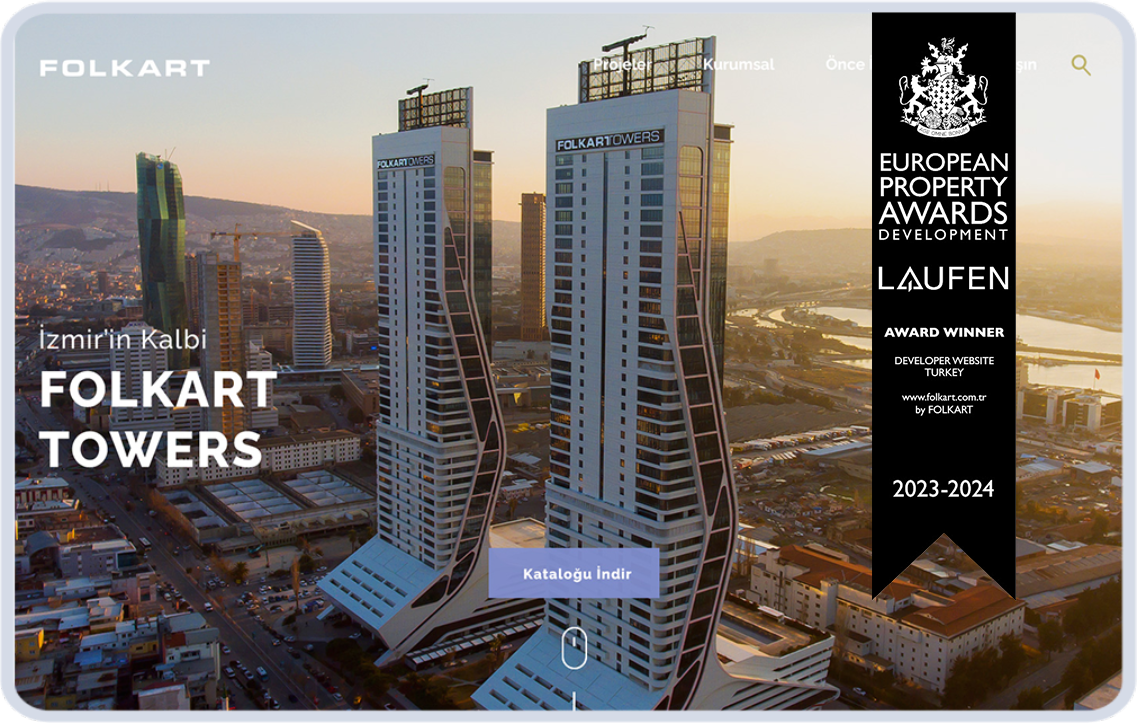 Client: Folkart
Industry: Real Estate
Design: UI – UX
Development: Front End & Back End
CMS: Custom Development
Deliverables: 4 months
Additional: SEO & Maintenance
Folkart.com.tr, the strong brand of the real estate sector, focused on a corporate structure in its website but it had to be sales and marketing-oriented to maintain its success in the sector. All Real Estate projects were displayed on different sites, which increased the marketing budget of the company and made it difficult to manage. The company started a contest to deal with this issue.
We were selected as the 1st among the projects prepared for the contest and we started to bring the project into action. By breaking down the traditional marketing approach in the real estate industry, we adopt a mobile-first design strategy in all designs. This solution was a pioneer in this industry, and then we converted the mobile plan to the desktop design.
By presenting our project, we gathered all the projects of the brand under one roof, reducing the marketing expenditures and improving the sales tracking process. Due to the specially designed and developed infrastructure software, we have developed a website that can be managed without being dependent on agencies, meets long-term needs and deserves awards in design and software branches. The entire structure has been designed in such a way that it can be integrated with CRM and marketing platforms and that omnichannel marketing channels can be followed and implemented end-to-end.
Make a Difference with Us
It's time to contact our project managers to find out about our services that will carry your business forward.